3. Insulin Sensitivity & Carbohydrate Metabolism
Well, what we've been taught about lately? 'Carbohydrates makes you fat"! But, is that true?
No! Carbohydrates make you fat only if you don't know how to burn those extra calories. And this is where the weightlifting comes into play. Weightlifting keeps the carbohydrates levels checked and therefore maintain the proper functioning of the insulin hormone hence preventing any chances of probable causes of diabetes in later stages of life.
By maximum muscle activity, the carbohydrates are directed towards the muscles itself and therefore all the carbohydrates gets used in the muscle function only.
4. Boosting Metabolism & Getting Rid of Unwanted Calories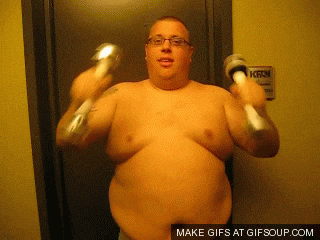 Yes, it is a well knows fact that cardio exercises helps to get rid of the carries but do you know that the same or even better effects can be achieved by just weightlifting. Yes! Studies and trials have shown that the calorie burning capacity via the weightlifting is much more and have a prolonged effect as compared to cardio. It was demonstrated that 1-3 sets of weightlifting were performed for a few different exercises boosted calorie expenditure by 5%.
This will not only keep you fit but also will make sure that you won't get caught by diseases and disorders in your old age.
5. Its, Never Late to Start
But, now I'm above the age of 50 years, will it still be that effective? Of course, Yes! According to researches participants up to the age of 93 years and placed them on a 12-week resistance training workout. There were several improvements shown by them such as 27%, 22% and 18% in the leg, arm and lower body power respectively. So, it is never too late.
---