The 7-time Mr. Olympia demonstrates the precise way to deal with the worst Internet trolls.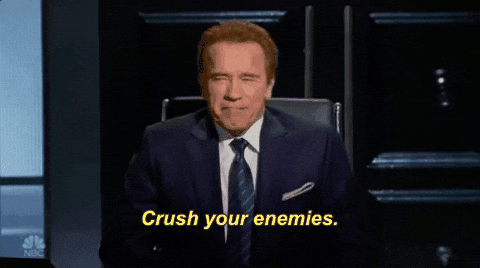 The former Governor has been working with the Special Olympics for years. Schwarzenegger does it because he's passionate about the program and the participants who compete in it. If you need any proof of his commitment, look no further than this comment he left on one of his Facebook posts, in reply to a troll who was trying to diss the Special Olympics.
So inspired by the athletes I'm meeting at Special Olympics World Games 2017 in Austria.

Posted by Arnold Schwarzenegger on Thursday, March 23, 2017
While most of us would pay to see Schwarzenegger "terminate" this troll with his bare hands, the bodybuilding legend offered a verbal beat down that was just as satisfying. Check out the transaction below:
Taking the high road is not always the easiest thing to do—especially after inflammatory comments were made about courageous athletes with special needs—but Schwarzenegger saw this as a teachable moment to set this confused kid on the right path. Will it work? We may never know, but there's no doubt the message was heard loud and clear by kind and decent human beings, and those who live to troll.
---