WWE legend Bret "The Hitman" Hart was attacked in the ring on Saturday night at Barclays Center in Brooklyn. N.Y when a fan identified as Zachary Madsen, 26, jumped the ropes and tackled him to the floor. But it wasn't long before the tables turned for the fan and it appeared he got a pretty good beating when former UFC heavyweight fighter Travis Browne lands a few punches and some other wrestler came in to protect the legend.
According to the report, Hart wasn't injured and went on to finish his WWE HOF speech.
Then a mob of people jumped the fan and let's just say… he's lucky to have made it out alive. But he was charged with assault, disorderly conduct, and trespassing when he decided to lunge at the 61-year-old Bret Hart.
I've been told Bret Hart's attacker has been charged with 2 counts of assault in the 3rd degree and disorderly conduct.

— Arash Markazi (@ArashMarkazi) April 7, 2019
Check out the footage from the videos below:
Best footage of the Brett Hart incident at #WWEHOF pic.twitter.com/npTYwLvMf6

— ZombieProphet (@GIFsZP) April 7, 2019
Literally on the verge of tears. Some horrible bastard fan just rushed the the ring and rugby tackled poor Bret Hart. #WWEHOF pic.twitter.com/DPGUVrmmpK

— Gorilla Position (@WWEGP) April 7, 2019
Someone just went on stage and tackled Bret Hart during his #WWEHOF speech 😱🙏🏻 pic.twitter.com/34sGGfAd4E

— Louis Pulice (@louie3020) April 7, 2019
Madsen was carried out of the ring by lots of WWE personnel and this video shows where he was uppercut in the face.
Bret Hart's attacker get mad his face smashed in by what looks like Dash Wilder. #WWEHoF #WWE #BretHart #Attack #WrestleMania credit to my boy Martin Endersby via FB pic.twitter.com/dO6Ckhk5Jt

— I Lived To See a Fiesta Jersey (@dRAIL2k3) April 7, 2019
After the conclusion of the event, Hart posted a message on his Instagram.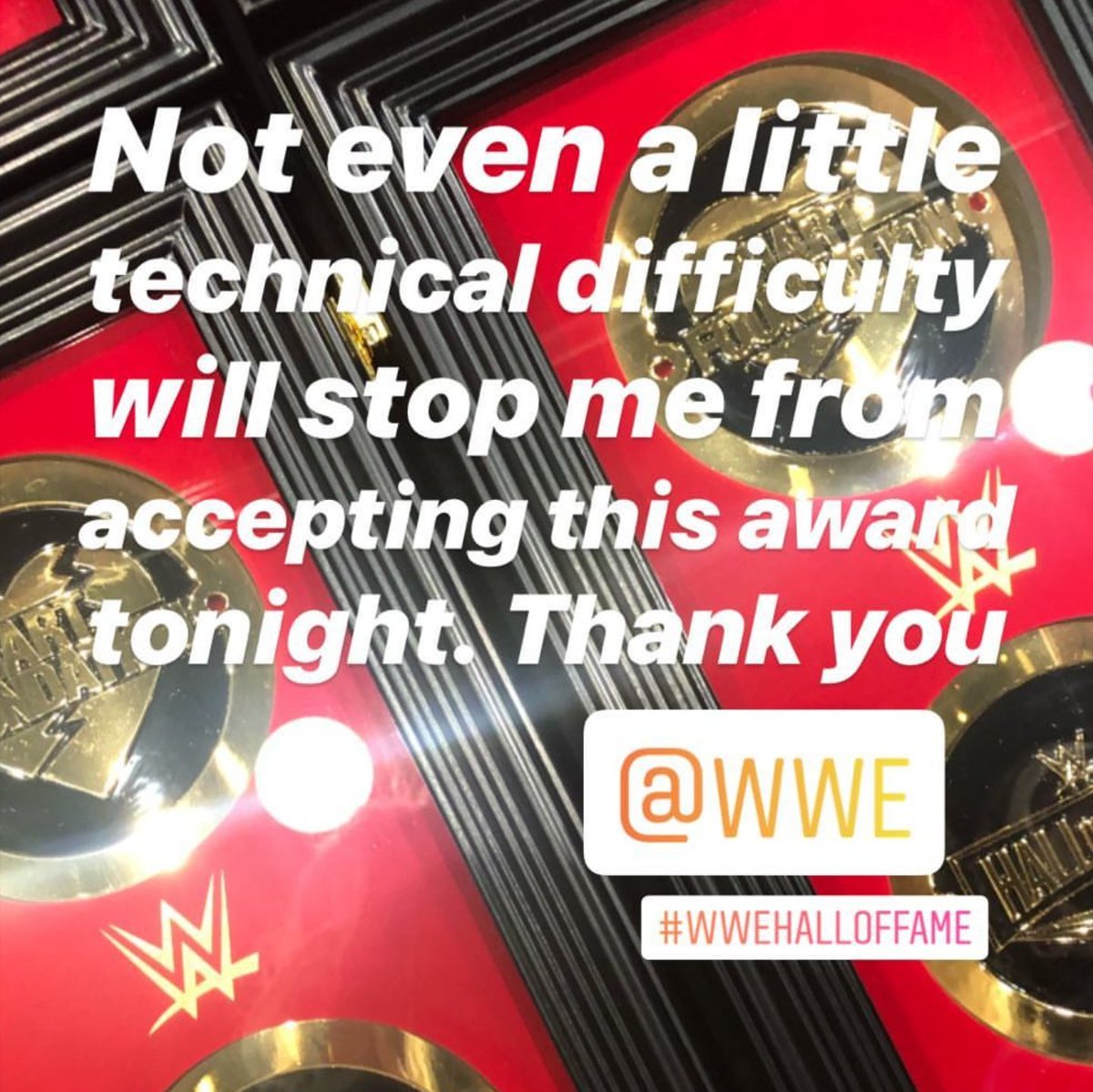 This whole situation was very entertaining but it didn't turn out so well for Zachary Madsen who decided to assault a WWE legend!
---