Hafthor Bjornosson is best known by his "Game of Thrones" tv show alias "The Mountain". In it, he plays a cruel, emotionless towering monstrosity that serves his equally cruel Queen, Cersei Lannister. However, the man behind the Mountain is a very different person. He is one of the most dominant Strongman in the world and one of the strongest men in the world.
A very select few can boast to be as strong or even stronger than the Icelandic giant. He is a living, breathing superhero that comes from a land that has a rich history of men with otherworldy strength….and it's also the birthplace of musical weirdo, Bjork. However, above all else, Hafthor is a kind, loving husband and a father to a little girl.
In a recent mini-documentary, Hafthor showed a different side to the fearless strength titan-a softer, more emotional side.
In it, Hafthor talks openly about his beginnings as a young boy working with his grandfather on a farm. The endless days of picking up heavy rocks and stones and loading them on barrels with no ends in sight. The hard labor which makes men out of boys and teaches discipline and dedication, dedication necessary later on in life when he started training basketball and when he ultimately started training Strongman, The hard labor which produced a 5 time Europe's Strongest Man, 3 times Arnold Strongman Classic champion, 1 time World's Strongest Man and nearly a decade long reign as Iceland's Strongest Man.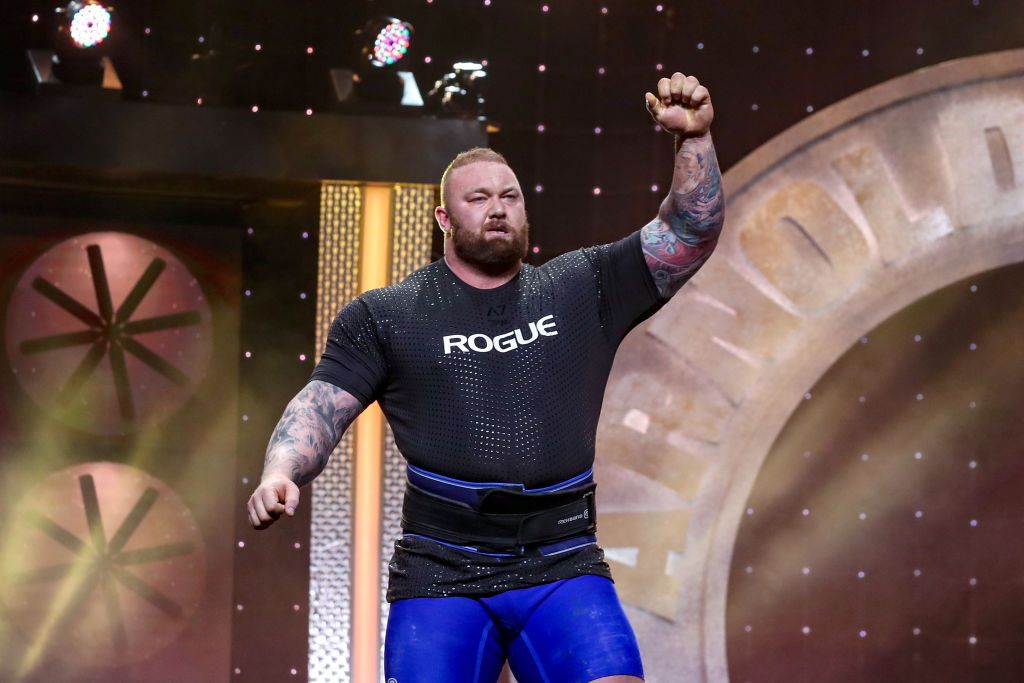 As I mentioned, Hafthor has a lovely young daughter that's the source of his inspiration and motivation. However, as shared by Hafthor in this baring interview, he hasn't seen his daughter in real life for three years now. Not being able to see your child for that long is a special kind of pain, the kind only a parent can know. Keep in mind, this interview was done in November, meaning this is recent. That means he has won numerous world championship, has broken his body multiple times both in training and in competition, has won multiple titles and has broken records all while experiencing the emotional pain of not being able to hug his own child.
What's also incredible that the past three years have arguably been the best years of his career. He has won basically every event he has entered and he has progressively gotten stronger and stronger with each passing year. With each accomplished goal, there was still the heartbreaking thought of his daughter not being able to cheer for her dad live, standing in the back of his head.