Eddie Hall has mentioned several times that Arnold Schwarzenegger was his childhood hero. He even has The T-800 Terminator tattooed on his right forearm.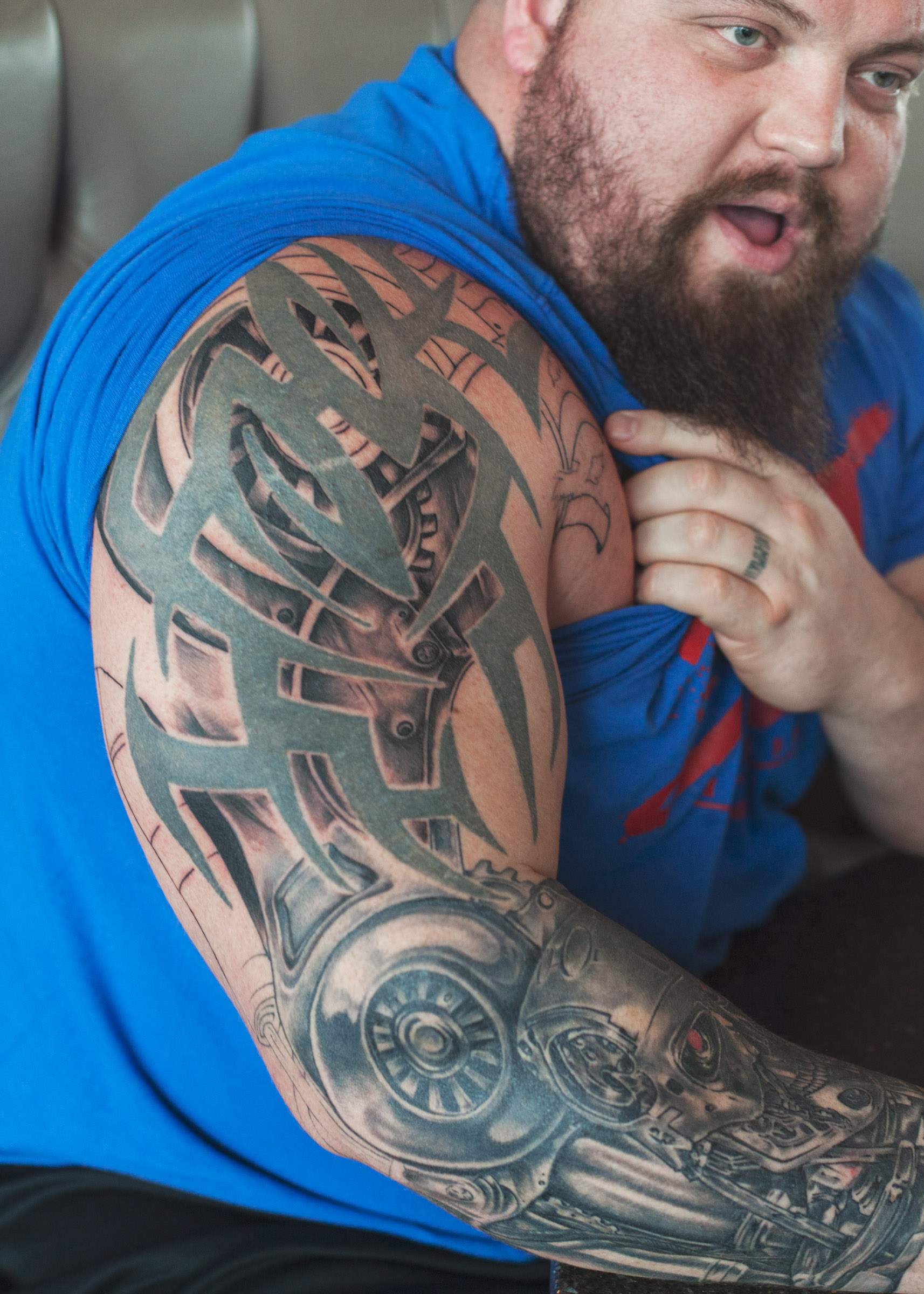 So it came to no surprise that he would jump on to the opportunity to train and hang out with Idol of an entire generation-Arnold Schwarzenegger. The nature of this crossover event of the century isn't known yet, but Eddie hinted that he and Arnold met up in Wales for a yet undisclosed business meeting. Eddie did mention that the reasoning will be revealed in the following weeks, so keep a close eye on The Beast's youtube channel. Judging by the footage provided by Eddie it's likely a sort of documentary about Arnold's life or something like that.
Anyways, the two titans shared a moment Eddie will likely remember for the rest of his life! They smoked a cigar together, drank some beers and of course- hit the gym! Since Arnold survived a heart attack and had serious surgery done on his heart, he can't exactly go hard anymore in the gym.
He mostly does volume work- lighter weights with a high rep range so the workout wasn't as badass as his "Pumping Iron". Still, it's Arnold Schwarzenegger and training with him is a dream come true for most men.
After doing some secret Terminator business and hitting the gym together, Eddie and his lovely wife attended "An experience with Arnold" in Birmingham. Arnold posted a quick shoutout to Eddie on Instagram, to which Eddie responded
My childhood dream came true smoking a cigar with T-800 yesterday 💪

Honestly 6 year old me would have pissed his pants… I was nothing but obsessed with the terminator' I'd walk around the house and at school all the time pretending to be the T-800.Thank you for still being my inspiration 24 years on Arnold 🙏 💪
Eddie has now done everything he ever set his goal at. Record-setting deadlift, which is still untouched, won World's Strongest Man title and not only met the idol of his youth, but became friends with him. Looks like, dreams can come true!