With his documentary Pumping Iron, George Butler helped to put Arnold Schwarzenegger on the map, in terms of public view. Following the passing of the documentarian, the bodybuilding legend paid his respect.
It is not much of an understatement to say that when Butler came out with the documentary Pumping Iron it revolutionized the sport of bodybuilding, fully kicking it into the mind of the public. A big portion of that came from a young unknown Austrian bodybuilder by the name of Arnold Schwarzenegger, who oozed charisma and confidence, with a physique to back it up.
So naturally, Arnold was devastated to hear the news that George had passed away at the age of 77 years old. He took to his Twitter after finding out this sad news, to give his thoughts on George as a person and a documentarian, as well as speaking to the impact he had on Arnold's life in particular.
"When I think about all of the people who were responsible for the growth of bodybuilding and the sport's crossover to the mainstream, two of the first people to come to mind are, without any doubt, George Butler and Charles Gaines. Pumping Iron, the book and the movie, drew the general public in to our strange little niche sport and brought fitness and this Austrian with an unpronounceable name and a funny accent – to the masses," Schwarzenegger wrote.

"I was saddened to hear the news of George's passing. He was such a talent, he had a fantastic eye, and he was a force for the sport of bodybuilding and the fitness crusade. My thoughts are with his family."
Rest in peace to my friend George Butler. Read my full statement below. pic.twitter.com/TcMnsYTqSB

— Arnold (@Schwarzenegger) October 22, 2021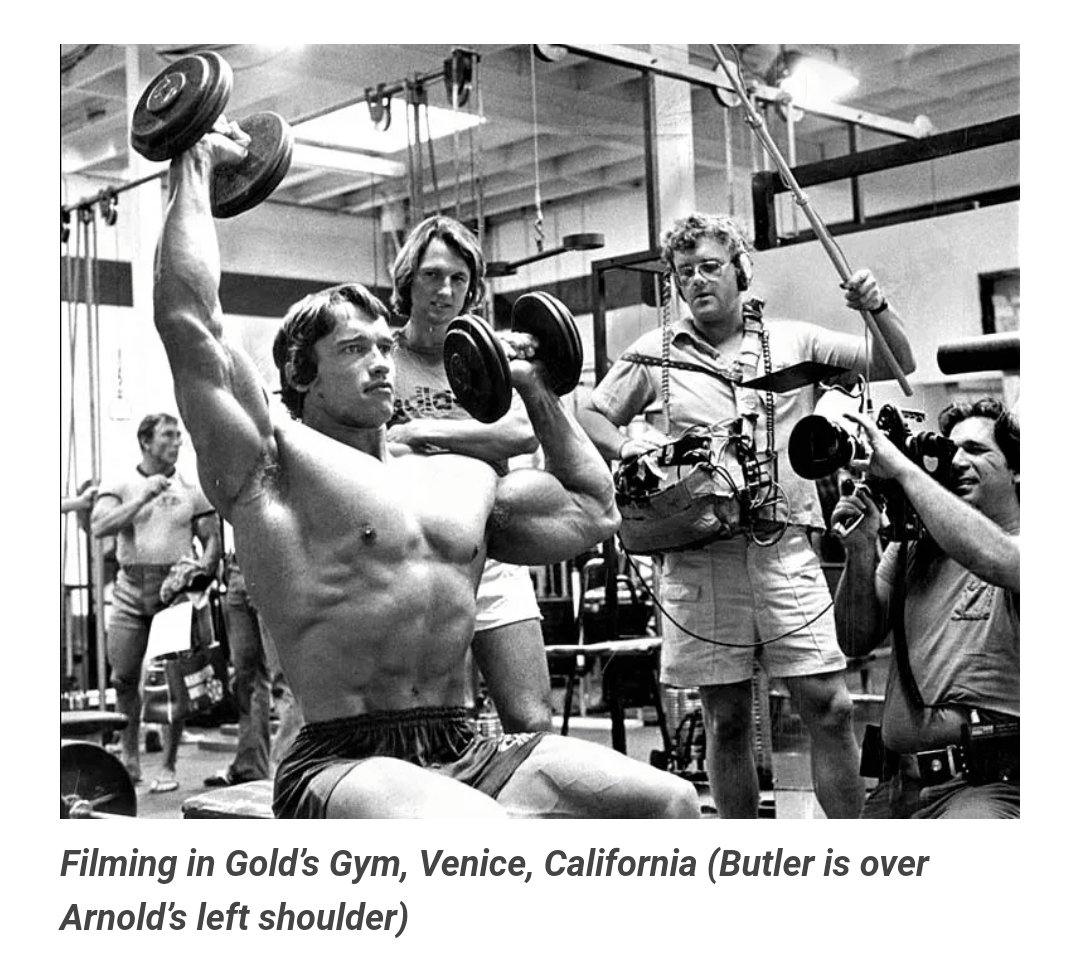 The Life of George Butler
Before he was putting Arnold Schwarzenegger in the spotlight, George Butler was born in Britain, growing up in Somalia, Kenya, and Jamaica. He began working with the Peace Corp and doing photography and journalism, where he was assigned to take photos at a Mr. Universe Championship, which inspired his decision to create the Pumping Iron movie.
This sparked a boom in popularity for the sport, and kicked off his career in documentary filmmaking, leading to him being referred to as a pioneer for dramatic documentaries.
George Butler's Filmography
Here are all the films he created in his career:
Pumping Iron
Pumping Iron II: The Women
In the Blood
The Endurance: Shackleton's Legendary Antarctic Expedition
Shackleton's Antarctic Adventure
Going Upriver
Roving Mars
The Lord God Bird
The Good Fight
Tiger, Tiger
Tiger, Tiger: The IMAX Experience
It is quite clear that George Butler had a massive impact on a lot of people, not just Arnold Schwarzenegger. Fitness Volt would like to send our sincerest condolences to his friends and family during this time of mourning.