Thor Bjornsson Overhead Presses 440lbs
Hafþór Júlíus Björnsson is probably the world's most famous Strongman. He crushes skulls on Game of Thrones and lifts insanely strong objects on various Strongman events. He's also a part-time Colonel Sanders.
Is there anything this man can't do??? I highly doubt it, but If by chance there is something he can't do, he destroys all the witnesses. This is what he did to a guy that questioned his squat depth.
The Mountain has been having one hell of a year. He is currently the strongest human on the planet, and that's not just a nice compliment. The man has been on a TEAR this year. So far in 2018, he has won the following; Europe's Strongest Man, Arnold Strongman Classic, Iceland's Strongest Man(8th year in a row) and World's Strongest Man. He is also the first man to win the big three (Arnold Classic, Europe's Strongest Man and World's Strongest Man)in the same year.
Now before 2018, he was always kinda considered the strongest guy to never win a major Strongman competition. He was stuck in Strongman purgatory suffering from the "always the bridesmaid, never the bride" syndrome. However, after years and years of hard work he finally got his break. Not only did he win every major Strongman title this year, he also broke the Elephant bar deadlift record with 1041 lbs.
So it should come to no surprise that the left-hand man of the Lannister House continues his path of barbell destruction. Which brings us to today's topic, his newest mind-numbing overhead press.
Holyshitholyshitholyshit how the hell did he do that??!!  Let's take a closer look and analyze the lift. First off, it should be noted that Bjornsson's body weight is around 400lbs. So that automatically makes this (impressive none the less) lift a bit "easier". Second, a slight trick that overhead pressers tend to do is use their hips for upper body drive. It makes the lift a bit "easier" to pull off without using legs and turning it into a push press. Here's a video example of what I'm talking about.
Thor's power thrust of imminent death isn't that severe as in the video above, but it's there. Lastly, even though he was lacking elbow sleeves he had wrist wraps and a belt. Which help immensely when working with heavy weight or trying to set a personal record.
Out of sheer curiosity, I tried to find what's the official record for a strict overhead press and to my surprise, there's little to no info regarding this. From little information that I could gather this is because of the above-mentioned hip thrust. For that reason, the clean and press was removed from Olympic weightlifting in 1972 and I'd guess all serious powerlifting federations followed by example.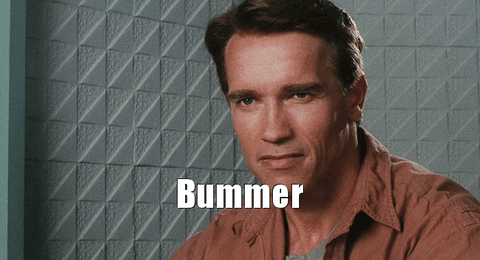 However, that did not stop me in my quest of finding other strong presseres! Let's start with another freak of nature, the 23-year-old bodybuilder, and powerlifter-Larry Wheels.
Larry here is seen matching Thor's overhead pr. Which, I have no words to describe how impressive it is. Sure, Larry's technique is a bit different than that of the Mountain and he leans back a lot but he still gets that barbell over his head. Keep in mind that Larry is nearly 8 inches shorter than Bjornson and is preparing for a bodybuilding show, which means strength comes second in preparations. No need to read x-men comics for mutants with superpowers performing superhuman acts of strength. Just check Larry's Instagram page.
Next up we got Halfthor Bjornsson's colleague from work, fellow strongman, Dimitar Savatinov. Savatinov's specialty is the circus dumbbell one hand press. Up until recently, he held that record at 143kg/315lbs.  However, he was also a former powerlifter and as such he did the overhead press.
The World's Strongest Bulgarian is seen here doing 30kg more than The Mountain! Yes, he's using leg drive, turning this into a push press and yes, he's wearing elbow sleeves. Impressive none the less.