Florida fitness coach Tammy Steffen has been sentenced to prison. This comes as a result of her faking a kidnapping. Also she used hundreds of fake Instagram accounts to harass a former business partner.
The 37 year old woman out of Pasco, Florida was convicted on Friday for federal charges of cyberstalking, and sending threatening messages online. According to reports, Steffen created 369 fake Instagram profiles, using 18 email addresses. She did so, to harass a former business partner of hers, along with her rivals in the fitness world.
Apparently, Steffen used these fake profiles to send threatening messages to people she saw as her rivals. Moreover, she would send messages threatening to "slice you up into little pieces." Additionally, she sent other things, such as a picture of two knives, with the caption "I'm coming."
However, the extent of her crimes do not end there.
In addition to threatening rivals, Tammy Steffen also looked to get revenge on a former business partner. According to the report, she used to own a gym in Tampa with this gentleman. However it was her belief that he sabotaged her, causing her to lose a recent fitness competition. As a result, Steffen plotted a fake kidnapping.
It started on July 9, 2018, when Steffen called the police to report that she had received a threatening message. She told authorities that someone had left a headless doll on her front porch. Inside the doll, was the message "New toy for the kids."
Then, five days after the headless doll incident, Steffen phoned police again. This time, she was saying someone had tried to kidnap her daughter. When authorities arrived, they were directed to a wooded area, where she said a man tried to snatch her kid. Upon checking, they discovered a laptop case with information about Steffen's house written on a note inside.
However the true light of Tammy Steffen began shining through. Initially, she suggested that this former business partner could be the one behind the alleged kidnapping. Yet that began to come into question, upon further investigation. Police were speaking to her daughter, when she said "what would happen to [her mother] if she told the truth?" This began to cast doubt on her story.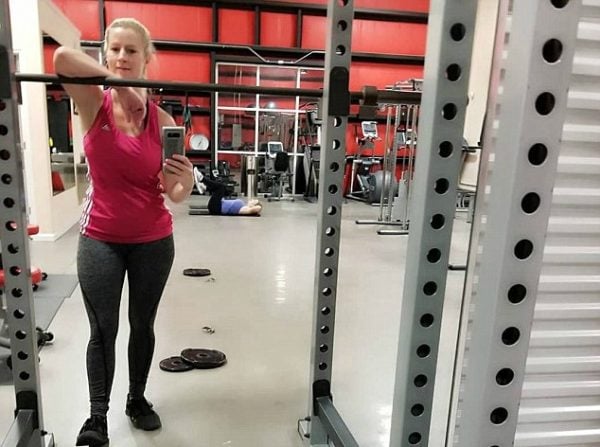 This was the beginning of the end for Tammy Steffen.
Authorities arrested Steffen later that month for filing a false police report, tampering with evidence and child neglect. Following that, the police began to uncover her use of fake Instagram profiles for harassment. Morevoer, she used voice spoofing to call these people to bother them as well. Subsequently, more charges were added to this.
On Friday, September 20 2019, Tammy Steffen plead guilty to charges of cyberstalking, and sending threatening messages online. Additionally, as part of a plea deal, she was sentenced 4 years and nine months in prison.