Fraser Lifts 137kg to Win the Snatch Event
Earlier in the day, South African compatriots Ruan Duvenage and Jason Smith were both tied at the top of the event standings, lifting 136kg on the bad. Griffin Roelle had hit 135kg earlier in the heat.
Smith started big, lifting 120kg on his first lift, before working his way up gradually to 136kg. With only a few moments remaining, he loaded up further- to 140kg- but agonizingly missed the lift. However, 136kg matched his lifetime best.
Fraser started at 120kg. He then missed his lift at 129kg, before he composed himself again to continue up to 131kg. He then loaded his bar with 136kg, before then quickly changing his mind and adding a further 1kg; taking his bar up to 137kg. It was a moment of tactical brilliance, which ensured he was able to beat the previous lifts in the quickest and most effective way.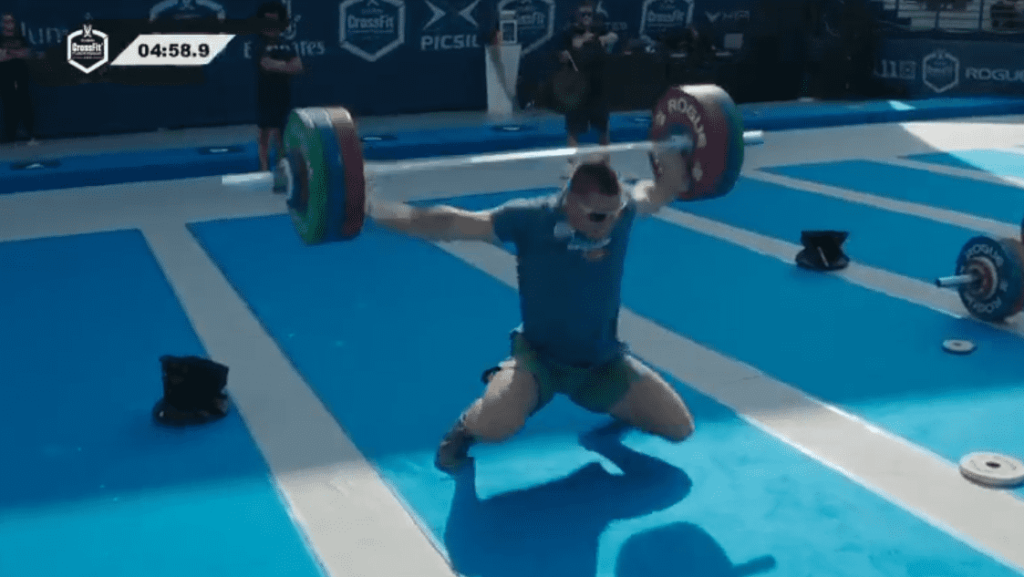 He was pretty composed throughout the event, the only exception being when one cameraman obstructed his view of the clock.
Fraser was obviously very pleased with his day; he said: "It felt good today so I decided to load up and go for the win."
Male leaderboard after event 4: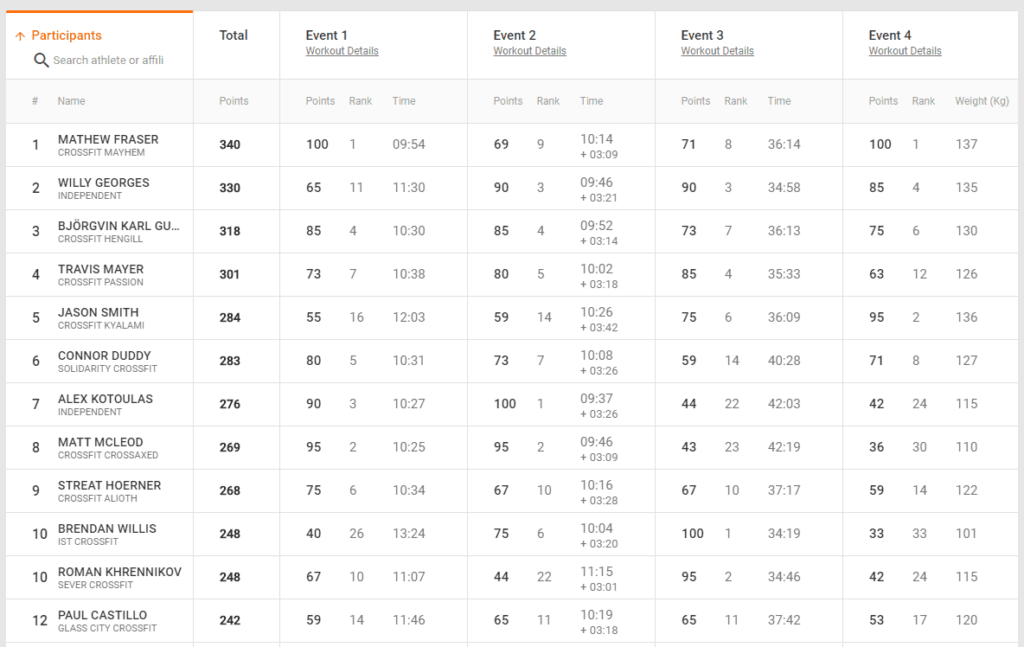 You can watch the event live stream here on youtube: