Samantha Briggs and Willy Georges sit top of the standings
Willy George moved to the summit of the men's leaderboard on day two at the Dubai CrossFit Championships, as Samantha Briggs tightened her spot at the top of the women's standings.
After the 'Gulf Swim' and 'Baywatch' events on Wednesday, the Workout 3 saw athletes take on the '4X4'. This meant that the athletes had to complete a 4-kilometer run, complete with a 9kg weight vest for the male competitors and a 6kg weight vest for the female athletes. A 4km run without the vest followed this; they had a maximum of 90 minutes to complete the event.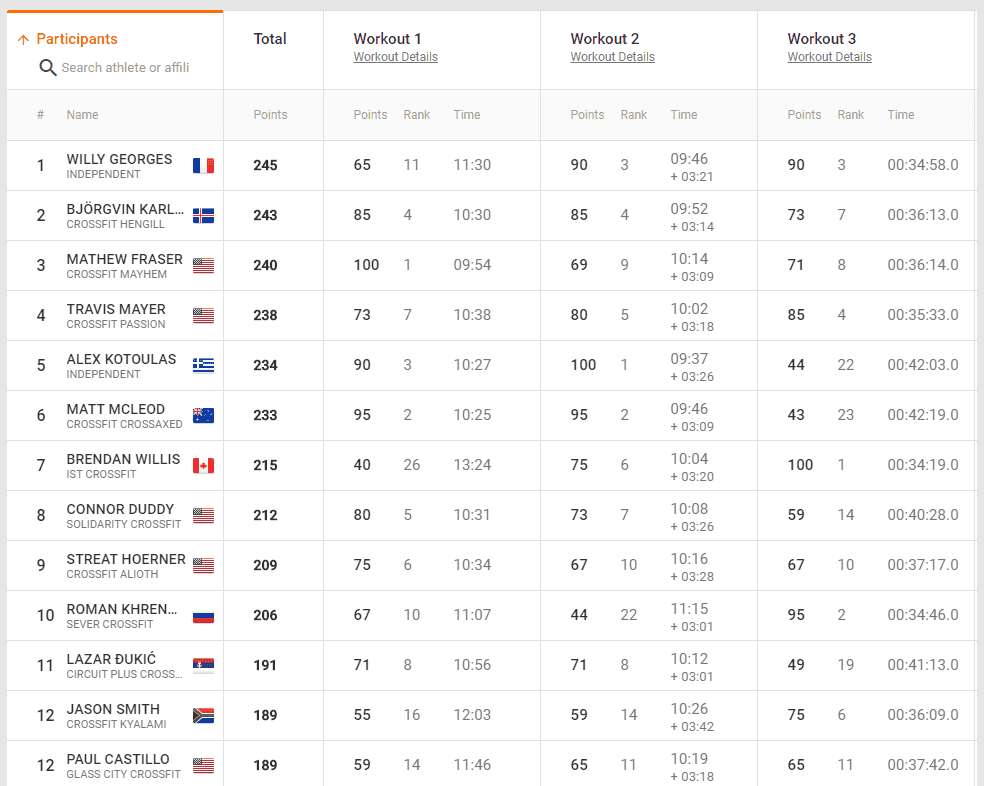 The male winner of this event was Canadian born Brendan Willis, who won with a time of 34 minutes, 19 seconds. This moved Willis up to seventh place in the overall men's rankings.
Roman Khrennikov finished in second place with a time of 34 minutes, 46 seconds. While Frenchmen Georges completed the top three, finishing his course 12 seconds after Khrennikov. His third-placed finish ensured his place as the overnight leader in the overall standings.
Bjorgvin Karl Gudmundsson is second in the overall standings despite finishing eighth in the '4X4'. Three-time CrossFit Games champion and reigning titleholder Mat Fraser is currently in the third position.
Sweden's Mikaela Norman won the competitive female event with a time of 32 minutes, 50 seconds. The Swede now sits fourth overall. Jamie Greene narrowly finished third; just three seconds later than Norman and Briggs. This ensured that the Australian finished the second day of events sitting in second place in the standings.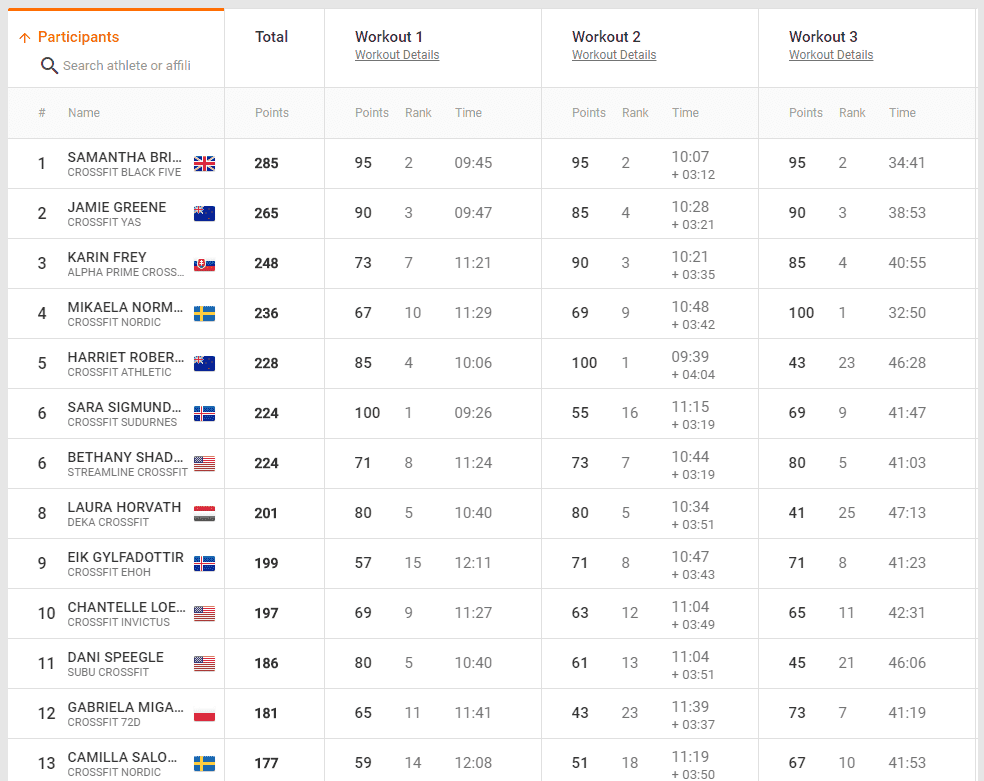 When questioned about the close finish, Norman said: "Towards the end of the race I had no idea where she was behind me, so I just kept running like she was right behind me all the way to the end."
https://www.instagram.com/p/BrUNAkDFWFw/?utm_source=ig_embed
Briggs recorded her third consecutive second-place finish in events to open up a healthy 20-point lead at the top of the female standings.
Meanwhile, in the team events, Invictus maintained their fine start to the competition; finishing in third place with a combined time of 2 hours, 50 minutes and 8 seconds. The event was won by Team Sweden, ensuring that they ended the day in second place in the standings. Their final time was an impressive 2 hours, 39 minutes and 23 seconds.
You can live stream the event here: