The 2021 Arnold Classic will take place on September 25th, 2021. It's safe to say that this year, the Arnold Classic Men's Open lineup is stacked. This is a type of show where you sit back and just watch.
Being the second most prestigious show in bodybuilding, and only 2 weeks before the 2021 Olympia, this year's Arnold Classic has allowed many top-level bodybuilders to compete. We have returning vets such as Max Charles and Steve Kuclo, as well as last year's Arnold Classic Champ William Bonac. There's a lot of hype around the young gunners like Nick Walker and Iain Valliere who have the most momentum going into this show. Today we take a look at the men who have the potential to end up in the top 6.
Top 6 Arnold Classic Prediction
6th Place – Steve Kuclo
Steve Kuclo had his best showing last year at the 2020 Arnold Classic where he took fourth place. He also had a great showing at the 2021 Texas Pro where he took home second place.
Standing at 5 feet 11 inches and weighing almost 300 pounds in the off-season, Steve Kuclo is a massive guy. So why sixth? Well, the answer to that is conditioning. Steve needs to nail his conditioning if he wants to place higher. We saw in the 2021 Texas Pro where Steve took second to Iain, he was less conditioned than Iain.
If you follow Steve on Instagram, you will already have seen from Steve that he is already lighter than what he was at for the Texas Pro, so it will be interesting to see how his conditioning looks at the Arnold. I wouldn't be surprised if he chips higher if he comes in well-conditioned.
5th Place – Sergio Oliva Jr.
Sergio Oliva Jr. is the biggest wildcard of this show. I have him ahead of Steve just because of the time off he's gotten this season.
Not only does it appear that Sergio has gained size, but he's also focusing on coming in conditioned to tackle guys like Iain and Steve who are also focused on bringing their best conditioning yet. Did dropping out of the 2021 Chicago Pro help Sergio prepare more for the 2021 Arnold Classic?
Clearly from looking at this picture that Sergio posted a week before Arnold Classic says otherwise. Sergio is absolutely out angling the 2020 Mr.Olympia champion.
After losing to Steve Kuclo last year by one placing, I believe Sergio will bounce back from fifth place and beat Steve this time around, taking fourth place.
4th Place – William Bonac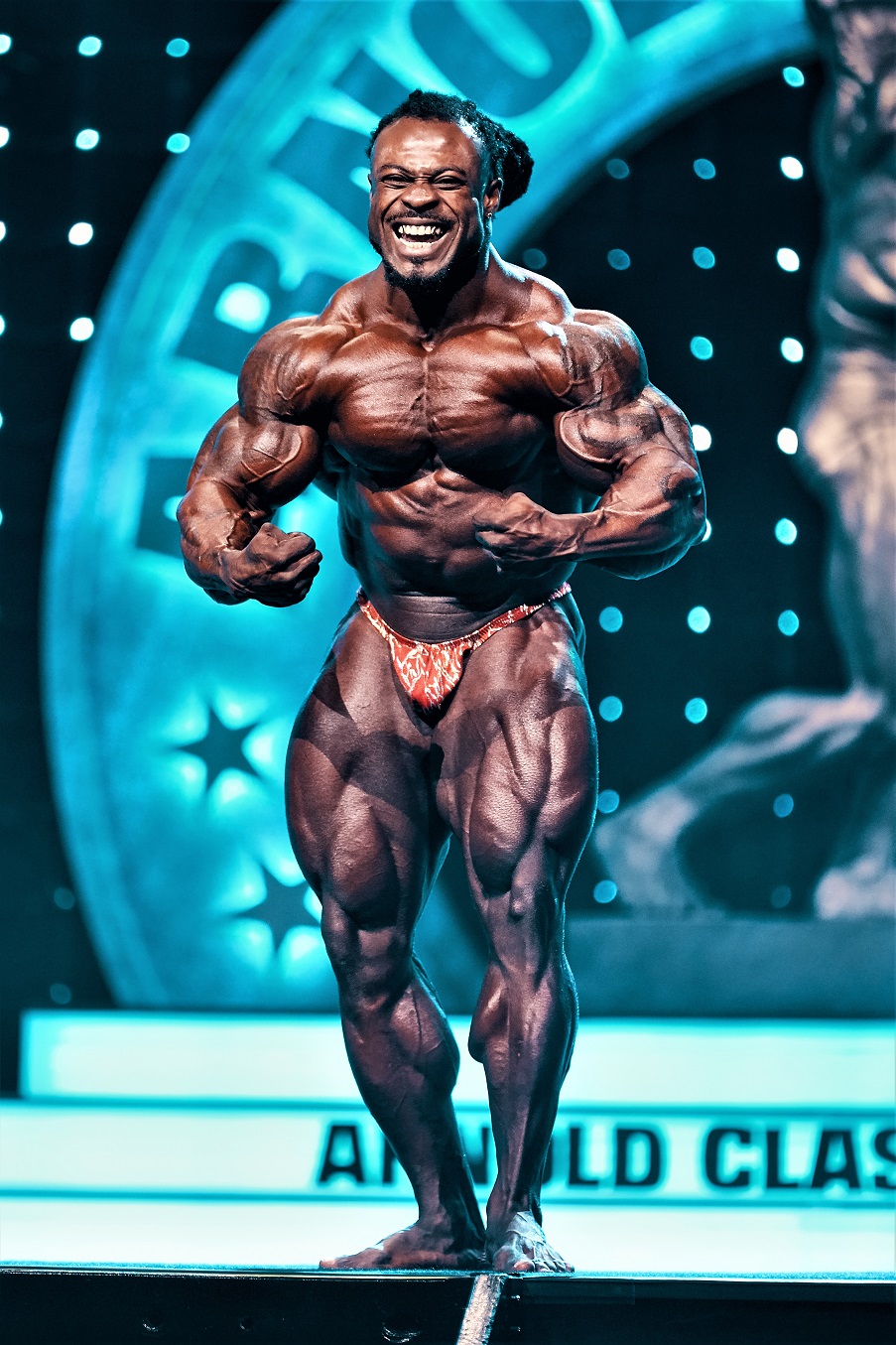 The defending champion clearly has one of the best resumes at this year's show. He's won 2 Arnold Classic shows and placed second in one. And ofcourse he's got a 2019 second place Olympia showing to put a cherry on top.
Many people may be wondering why I have Nick Walker ahead of William Bonac?
My eyes here are drawn to Nick every single time. I know this is just one pose but if Nick Walker can come sharper than he was at the New York Pro, guys like Bonac will have a problem out muscling him.
I have Bonac in the top 4 as I really believe that the new comers like Iain Valliere and Nick Walker will show guys like William Bonac how much progress they've made.
Update: William Bonac Out Of 2021 Arnold Classic
3rd Place – Nick Walker
On May 15th, 2021 at the age of 26 years old. Nick Walker won the New York Pro.
Nick now has two goals in mind and that is to win the Arnold Classic and the Mr. Olympia title in his first years competing for them. It's honestly really hard to hate the kid. He shows tremendous confidence in himself. Again, this is a guy whose goal is to win 10 Mr.Olympia's. I honestly love his drive and confidence. I believe this is the exact mindset champions have.
What is Nick missing? Experience. Nick Walker is so new to the stage that the judges really haven't seen much of him yet. Yes he has great muscularity and pound for pound can stand next to anyone on stage, but he's still learning each and every show he does.
Less than two years ago, Nick was an up and coming amateur. Now being only 27 years old he'll be debuting at the Arnold. I believe he will take third just due to the fact that guys like Akim Willams and Iain Valliere have more experience as well as comparable physiques to Nick.
2nd Place – Akim Williams
A top 6 Olympia competitor with tremendous shape will really be hard to beat this year.
What many look for in the Open Division is muscularity and Akim is nothing short of that. Akim Williams is a mass monster with great shape. His waist is one of the best in Men's Open and mixing that with his muscularity creates a massive issue for other competitors. Just like we've seen with Big Ramy, we see the same issue with Akim and that is conditioning. We saw Akim's best package at last year's Olympia so if he can improve off of that, he could be first.
Akim needs to nail his conditioning to take first place. Will he do that for this year's Arnold? Maybe. I have him second just due to the fact that I don't know how conditioned he will be on stage.
1st Place – Iain Valliere
Iain Valliere a rising superstar who won 2 back to back shows this year, in fact, in the same month.
I have a case to make for Iain Valliere. With his freak conditioning and great muscularity, he brings an all-around package that many bodybuilders fail to deliver. Iain is that perfect balance of excellent conditioning and impressive size.
Iain has been taking the Men's Open world by storm. He's literally gotten better every time we've seen him step on stage. The definition of not giving up, Iain's taken third in the 2019 Tampa Pro, second in the 2020 Tampa Pro and first place in this years 2021 Tampa Pro. A guy with this type of mindset is dangerous.
The thing with Iain is that he gets better after every show he does in the season so I believe he'll look the best we've seen. Iain is the number one bodybuilder to come out of Canada and is coming fresh off a 7th placing in the Olympia last year and he's only gotten better since then.
Wrapping Up
Well, what do you think? We shared our top six predictions for the 2021 Arnold Classic and now we want to know how you'd order the very best in the Open division.
Have any questions about the upcoming Arnold Classic? Leave your comments below.
Also, be sure to stick around for more updates and coverage on the 2021 Arnold Classic.
Catch full coverage of the 2023 Arnold Classic, including pre-judging, event recaps, analysis, and final and full results at our Arnold Classic coverage hub: FitnessVolt.com/arnold-classic