Regan Grimes is a professional bodybuilder. This is his complete profile, biography, training regimen, diet plan, and more.
Regan Grimes
Complete Profile
Full Name: Regan Grimes (Bodybuilder, Entrepreneur)
Weight
Height
Age
255lbs (116kg)
5'11" (180cm)
29 years
Date of Birth
Era
Nationality
June 26, 1993
2010
Canadian
Early Life
Regan Grimes is a Canadian bodybuilder who discovered his love for bodybuilding at 17 years old and hasn't stopped training since. And maybe that's largely due to the fact that he's a genetic freak and was incredibly impressive at just 18 years old.
Like seriously, how many 18 year-olds looks like this?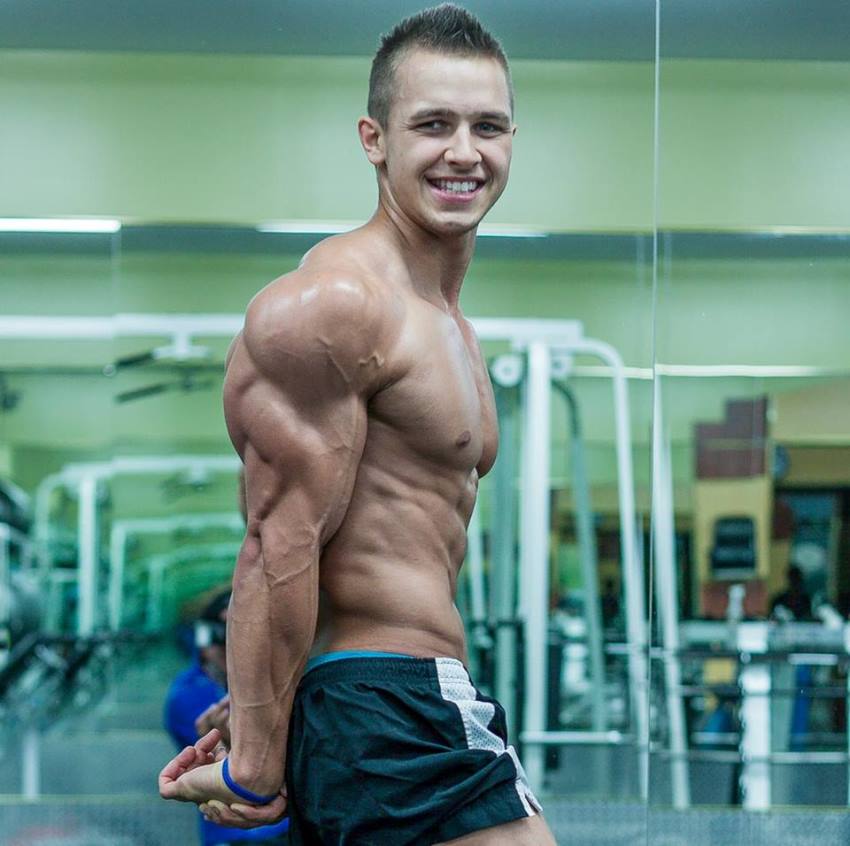 Of course, he looks way different these days being several years older and having packed on a substantial amount of mass. But competing in bodybuilding wasn't really his intention at first. In fact, he originally just wanted to pack on some size to compete in Motocross.
However, the results that he experienced made him want to pursue this new passion. By 18, he had entered and competed in his first bodybuilding show. And the rest was history.
Competition and Career
Regan Grimes originally began his professional career in the Men's Open division. However, he transitioned to the Classic Physique division shortly thereafter. But he has decided to return to Open competition.
"One of the coolest moments competing for me was definitely going back up to open bodybuilding from classic and making first call-outs – Battling it out with these beasts @cedricmcmillan & @juandieselmorel at Romania Pro 2019! Standing next to these guys motivate the hell out of me to keep pushing and to become the best version of myself!"
Read: IFBB Pro Regan Grimes Returning To Open Bodybuilding From Classic Division
Professional career
Amateur Career
2014 Ontario Provincials, 2nd place Open Men's Heavyweight, 2nd place Junior Heavyweight
2014 Mississauga Luchka O'Brien Classic, Junior Bodybuilding, Men's Bodybuilding Heavyweight, and Overall, 1st place
2012 Ultimate Fitness Events Bodybuilding Contest (UFE), Middleweight Men's Bodybuilding, 1st place
Business endeavors
Regan Grimes has his own clothing line (Regan Grimes Apparel) and fitness center (FlexPlex). He also has a YouTube channel where he does a lot of day in the life type content in addition to providing his training, diet, advice, and general updates.
Grimes has achieved some pretty impressive success, especially at such a young age.
Regan Grimes Training Regime
Grimes is currently doing a push-push-legs split as he explained in a recent video on his YouTube channel. This allows him to hit each body part twice a week of which he really enjoys. Here's a sample pull day workout consisting of back, biceps, and rear delts training.
Grimes starts his back workouts with 3-4 sets of a light exercise using cables to warm up and get the blood flowing. He places an emphasis on the lats during his warmups and generally does 3-4 sets of 4-5 exercises.
Here's a recent exercise sequence that he did while training at his gym…
Back
Reverse pulldowns
Low row (Hammer Strength machine)
Mid-row
High row (Hammer Strength machine)
Straight-arm rope pushdown
Rack pull
Biceps and rear delts
Dumbbell curls
Rear delt machine fly
Machine preacher curl
Here's an example exercise sequence for his chest training to get bigger pecs. He'll usually do a few warm-up sets and then a few heavy sets around 8-10 reps.
Standing cable fly
Machine incline press
Incline dumbbell press
Pec
Diet and Nutrition
Grimes' diet will vary according to his goals. But here's an example of what he eats in a day to put on size.
Breakfast
Coffee, 2 eggs with 5 oz sliced chicken breast, 100g cream of rice w/ 1/2 cup blueberries and 1 tsp omega oil. Seasonings and additional ingredients are also used.
Post-workout
300g white rice, 6 oz sliced chicken breast, and a large Honeycrisp apple
Meal 3
300g white rice and 6oz chicken breast
Meal 4
Greek salad, 200g chicken skewer, 1 cup lemon rice, 1.4 cups Greek lemon potatoes, 1 bun/roll, and 1 tsp olive oil
Meal 5
300g white rice, 8oz Bison
Meal 6
100g cream of rice and 8oz of salmon
Additional Information
Regan Grimes is an up and coming bodybuilder with lots of potential. He has great genetics, and time, on his side, which is a great combination for being able to continually make improvements and come in better each and every year.
The 26-year-old Canadian bodybuilder is looking to take on the Open division and he has plenty of support. We definitely look forward to seeing what he has in store for the near future.