The 2022 Dallas Pro-Am, an Olympia qualifier took place on June 18, 2022, in Dallas, Texas. Competitors from Bikini and Pro Wheelchair took to the stage looking to earn the invitation to compete at Mr. Olympia in December.
The 2022 season of bodybuilding is underway with athletes gathering from around the world, presenting their physiques, in hopes to secure a coveted invitation to Mr. Olympia this winter. 2022 Olympia will take place from Dec. 15th – 18th in Las Vegas, NV. By the end of Saturday, Jordan Fisher and Bradley Betts won the event, earning their invitations to compete at 2022 Olympia later this year.
2022 Dallas Pro-Am Pro Results
Bikini
Heading into the contest, all eyes were on Bikini standout Sierra Swann, courtesy of the tremendous season she's registered so far this year. She competed at her first-ever Olympia contest in 2021, though found herself outside the top ten in 16th place. After her up and down season last year, the Bikini Pro knew it was time for change, and attacked her prep like never before. As a result, she's already found plenty of success in 2022. She kicked off her season with a major victory at the 2022 California Night of Champions Pro.
Swann remained active this year and took her talents to the 2022 Miami Muscle Beach Pro, a contest that saw her earn gold in Florida. Despite already nabbing her invitation to compete at 2022 Olympia, Swann is keeping busy as she aims to capture her first Sandow trophy this winter. In addition to her California and Miami victories, Swann earned runner-up in Bikini against champion Eli Fernandez at the recent 2022 DC Pro-Am show.
Meanwhile, Jordan Fisher was another big name to look out for heading into this weekend. Fisher competed at a handful of NPC shows last year, which are events where athletes have the opportunity to earn a Pro card. She began the season with a win at the 2021 Muscle Beach Classic. Fisher would add to the success by earning gold at the 2021 NPC Texas State in her next outing. Before wrapping up the year, Jordan left no doubt with the judges at the NPC National Championships, winning first place yet again.
After a back-and-forth stage battle against elite talent, Jordan Fisher walked away victorious, earning her invitation to compete at the 2022 Olympia.
Winner — Jordan Fisher
Second Place — Sierra Swann
Third Place — Shanae DiCicco
Fourth Place — Shelby Pierce
Fifth Place — Mary Newton
Sixth Place — Cassandra de la Rosa
Seventh Place — Kerigan Pike
Eighth Place — Julia Wohlschlegel
Ninth Place — Vanessa Guzman Niebia
Tenth Place — Tamekia Carter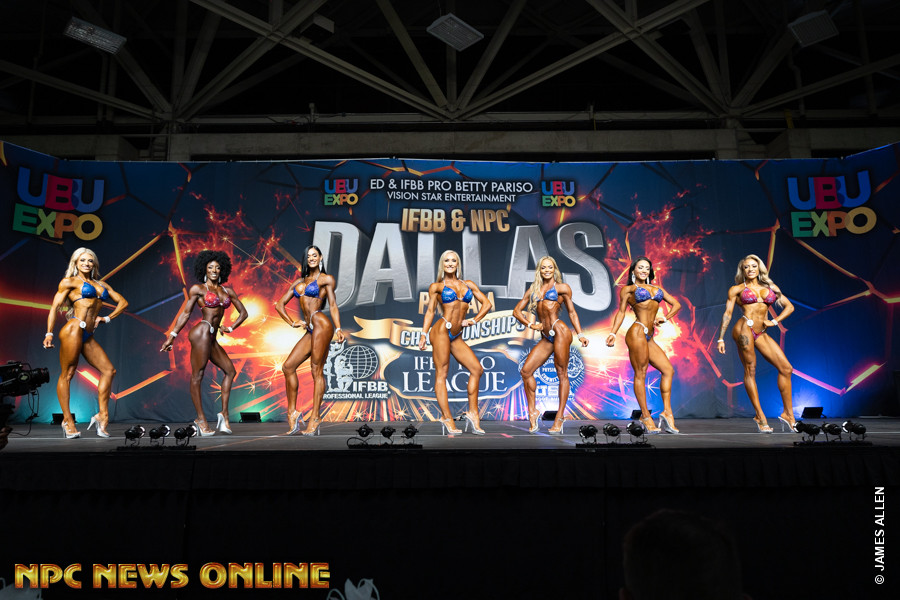 Pro Wheelchair
Winner — Bradley Betts
Second Place — Tyler Brey
Third Place — Chad R. McCrary
Fourth Place — Abraham Sanchez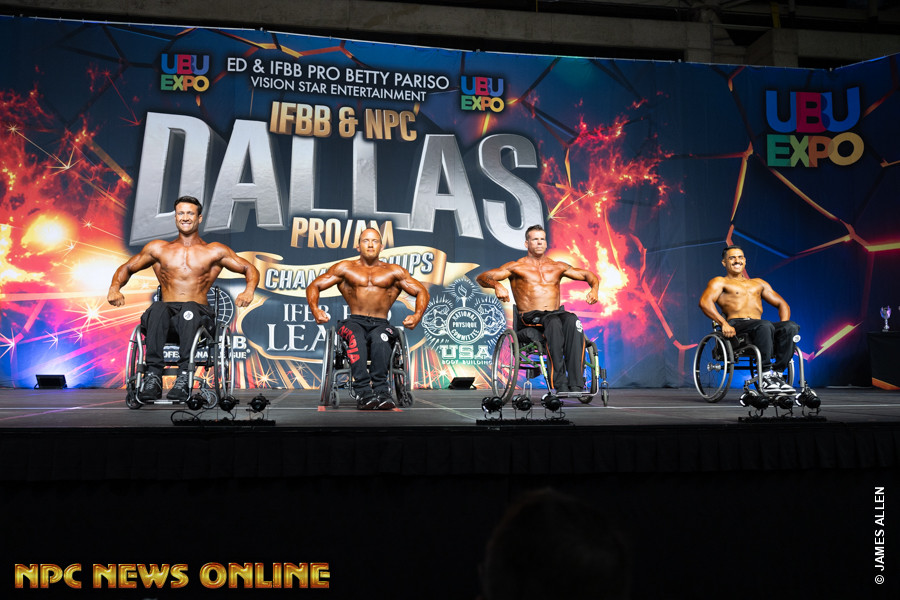 2022 Dallas Pro-Am Scorecards
Anticipation for the biggest show of the year continues to build. Fitness Volt would like to congratulate the winners on their major victory at the 2022 Dallas Pro-Am!