Mathew Fraser tied the record for most CrossFit Games wins (4) in 2019 and now he stands among the rest alongside none other than Rich Froning Jr. who was the first and only other man to win four times. But it wasn't without many struggles and having to overcome many challenges in life such as being overweightas a kid and kicking the alcohol habits; which he detailed in a recent documentary called 'Pursuit For Better'.
Fraser made his Games debut in 2014 where he finished second and he repeated this placing again in 2015 before finally breaking through to earn the title of 'World's Fittest Man' in 2016 by the largest margin of victory in Games history over the previous year's champ Ben Smith. He then went on to win every year since then.
But it's not surprising that before his CrossFit career, Mat Fraser was a weightlifter (and a darn good one at that), winning his first national weightlifting title at just 13 years old. He went on to become the Junior National champion in 2009 before relocating to Colorado from Vermont where he would train to progress his weightlifting career but he was plagued by a back injury that required surgery after his coaches insisted he still compete which was a bad move.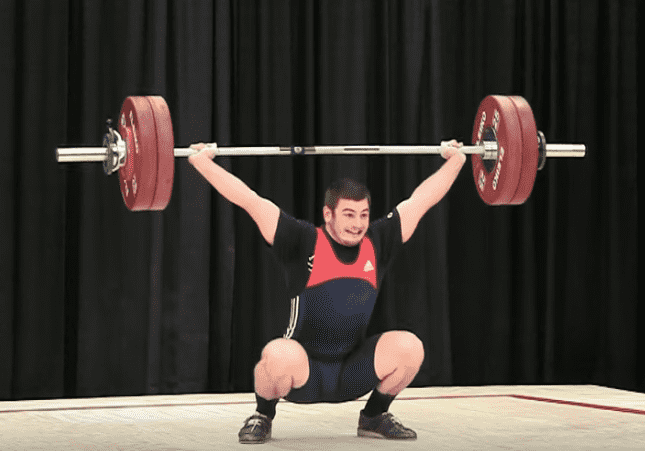 Fraser returned to weightlifting in 2011 after his surgery and was a promising U.S. Olympic weightlifting team hopeful. However, his weightlifting plans did not come to pass and 2012 was the year he began his CrossFit training which completely changed his life.
And talk about one heck of 2016, Fraser graduated from the University of Vermont with a double major in mechanical engineering and engineering management which was the same year he won the title of 'World's Fittest Man'.
In 2017, he moved to Cookeville, Tennessee (Home of Rich Froning who owns CrossFit Mayhem) where he currently resides, which turned out to be a great decision on his part. But he made the move for multiple reasons including training partners, no state income tax, and he just thought it'd be best for his future overall.
Before his 2019 victory, Fraser trained often with three-time CrossFit champion Tia-Claire Toomey and her coach/husband Shane Orr. Toomey also won the 2019 Games for the women's side.
But had Mathew Fraser not discovered CrossFit, we wouldn't be talking about this amazing champion who has dominated Men's CrossFit for four years straight to make history. And we're almost positive he's nowhere near done competing in elite competition because at age 30, he's still the champion and a huge inspiration to many!
https://www.youtube.com/watch?v=Gq34MnCoUm4&feature=emb_title