If you ask us, Facebook would never have paid $1 billion for Instagram if it wasn't for the fit chicks. Have you ever wondered why men are 80% of the total followers of most female athletes even when their page focuses on selling booty-building programs?
You guessed it – all men are horny. Just kidding, fit chicks have a lot going for them. They can cook, are driven, disciplined, and incredibly hot. Co-incidentally all these are things men desire in the woman of their dreams. Wait, did we mention the jaw-dropping butt?
But this isn't the article to plaudit the fit ladies. We are here to tell you why you should stay away from the girls that lift.
Disclaimer: you might give up dreaming about dating a fit chick and unfollowing all the female fitness athletes on Instagram after reading this article.
Why You Should Never Date a Fit Chick
A Fit Chick Has Her Priorities
Unlike football, rugby or cricket, fitness is not a team sport. People who are into lifting weights are usually self-obsessed. They are always thinking about training, preparing their meals, eating them on time, and sleeping for 6-8 hours every night.
If you're someone who wants to be around their lady-love all day long and wants all their attention, dating a fit chick isn't for you.
Pro tip – if you want to introduce her to your parents, make sure the date doesn't collide with her gym timings. Because if they do, someone's not going to be very happy – and that won't be your girl.
Confidence
Working out can help improve your confidence. On top of that, it makes you self-aware. You learn about your boundaries. The thing about boundaries is they are meant to be pushed. Fit people aren't content with settling until they achieve what they are after.
Don't be surprised if you find yourself being constantly pushed by your fit partner to do better. It's a learned behavior. Serious lifters are always striving to get better with every rep, set, and workout, and this habit rubs off in all aspects of their lives. If you don't like being pushed or having a coach figure with you all the time, you might want to look elsewhere.
She Can Lift More Than You
Let us tell you something about alpha-male psychology. It's doesn't hold up well if your girl can lift more weights than you. Oh, so you don't hit the gym, you say? We'd love to watch your girl carry six bags out of Walmart while you struggle with two.
On the bright side, if you don't lift, living with a fit chick will have its own benefits. You could easily vacuum under the sofa while she has it military pressed over her head. She'll also come in handy when you need to change a flat tire. You can thank her for saving your manicured hands later.
Date Night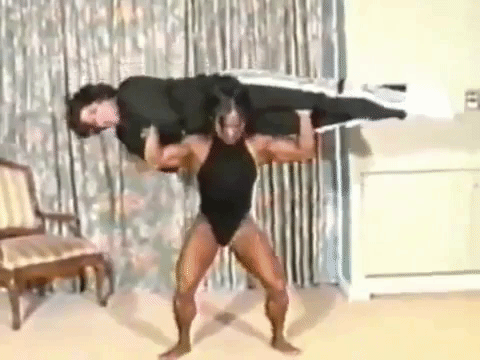 What's your idea of the perfect date night? A glass of fine wine with cheese? If so, you'll not be going on many date nights – that's for sure. Fun fact – the bond of training partners is way stronger and deeper than that of best friends.
If you don't train or don't like to work out with a girl, she'll find her ideal date somewhere else. Maybe you guys were never meant to be, and maybe that personal trainer has the strong supportive shoulders she's always wanted.
You Can't Please a Fit Chick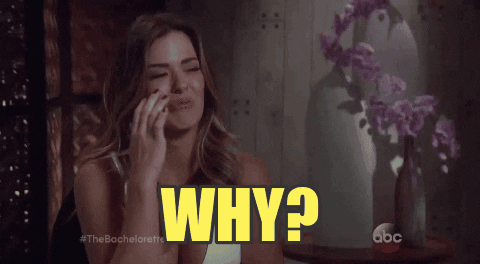 It goes without saying that fit people have better stamina, endurance, and in some cases – flexibility. Do you think you can impress a fit chick in the two minutes you last? We are talking about doing planks here. Get your heads out of the gutter. But, you've made a good point too.
Since you've brought it up, let's talk about your performance in the sheets. Ever heard of the hormone called endorphins? They are responsible for lighting our moods and are released in ample amounts during a workout. What makes you think you can outdo her workout intensity and make her enter nirvana.
With all said and done, the only way you're keeping a fit girl is if you can create magic with your fingers. Before you get other ideas, we're referring to body massages. Soreness, cramps, and muscle tightness are a part of the workout life and your partner would expect you to help them relieve the tension with massages.
Hangry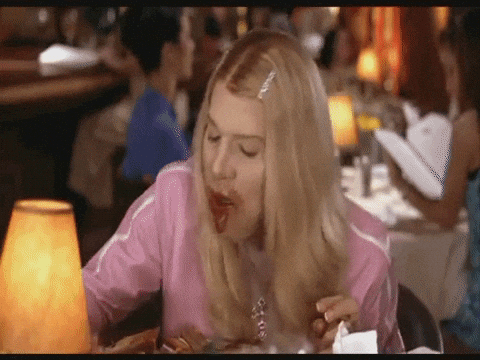 There is a part of the fitness lifestyle that isn't talked about much. Fitness enthusiasts love their food and depriving them of it is asking for trouble. A word of caution – no matter what you do, don't be the cause of her hangriness.
Also, some people think since fit chicks are so serious about their meals, they are great at cooking. It is not always the case. Peanut butter sandwiches, chicken breasts, and sautee vegetables aren't so hard to cook. The creatures known as lifters are capable of living off protein shakes.
Insecurities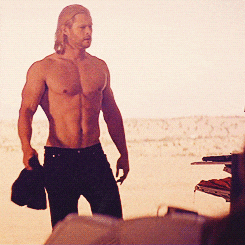 Dating a fit chick isn't for the insecure types. Fit ladies love clicking pictures and sharing them on social media. Some might do it because they love to share their progress, a few do it for gaining admiration and the others do it to motivate others to start their fitness journeys.
In-shape ladies get a lot of attention. Her physique could be the reason why you fell for her in the first place. If you're not into socializing or hate the sleazy comments by gym bros on your (to-be) girl's pictures, you should probably end your one-sided relationship with her.
Don't for a second assume she is going to stop her #fitspo posts on Instagram because she is in a relationship now. And, in the rare case, if she does give up posting pictures, the entire male race will curse you for forcing her to do it.
P.S – That half-naked guy on her phone is her new fitness trainer – probably. Don't worry.
Life Starts and Ends at The Gym
God forbid, if both of you lift, not even Alexa would want to listen in on your boring conversations. Working out is like a full-time job. You're not done for the day after you've completed your session. You need to go back, prepare your meals and follow a recovery plan.
The workout plan for the next day should be planned a day before if you want to make the most of the session. All the planning can be taxing for one person, adding your partner to the mix can take the burden to the next level.
Fit couples tend to cut off from their social circles as they don't want to go partying or booze up on the weekends. Finding other fit couples can be a big challenge but don't worry, you'll find solace in each other's company over a few glasses of protein shake.
You Are Not In The Fitness Lifestyle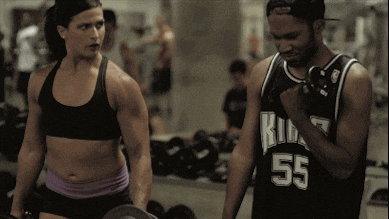 If your Sunday plans revolve around Netflix and chilling, you're in for a rude surprise. Fit people like to be physically active even on rest days. They even have a name for it – active rest day. It's an oxymoron if you ask us.
Be ready for impromptu plank/push-up/squat challenges. You would want to buy a pair of hiking shoes because your time together is a lot less likely to be spent relaxing on a couch and more likely off your butt and out in the wild.
Disciplined
Leading a fit life needs a lot of discipline and sacrifice. While you might love to hang out with your friends and party late in the night, a lifter functions differently. Do whatever you want to do but avoid saying these four words to your girl if you want a long and healthy relationship – "skip the gym today".
As exhilarating as it may appear, living with a fit chick can be pretty boring and monotonous. A carved physique is the result of years of 'repetitions'. Fitness routines are to be followed religiously if you're serious about getting the results.
If you thought 9-5 is boring, you're yet to see the routine of a lifter. Going to the gym at the same time every day, eating almost the same things, sleeping curfew times. Partners of the fit chicks need to understand and make peace with one truth. All fit girls are double dating you. Don't make the mistake of asking her to choose between you and the gym or else you wouldn't even be in a position to like her Instagram posts without losing a little self-respect every time.
A Fit Chick Doesn't Want Your Opinion on How She Looks
Never tell a fit chick if she's too muscular, bulky, thin, or vascular. Insecurities drive most people to get a gym membership but once they find a footing in the weight room, opinions of other people cease to make a difference.
After a point, working out turns from a passion into an obsession. Give her too much trouble about her training style, her lifestyle, or her looks and you'll end up swiping right on Tinder like a desperate teenager in no time. Fit chicks are bossy like that.
The opinions in this article do not necessarily reflect the opinions of Fitness Volt.