Many are eagerly awaiting Shawn Rhoden's fate after he was charged with rape a little over a week ago, which stemmed from a supposed incident which took place in a Utah hotel room late last year.
Well, Rhoden just entered a 'plea of not guilty' according to a press release, after turning himself in today.
UPDATE:
Here's a picture of Rhoden after he was booked, courtesy of TMZ.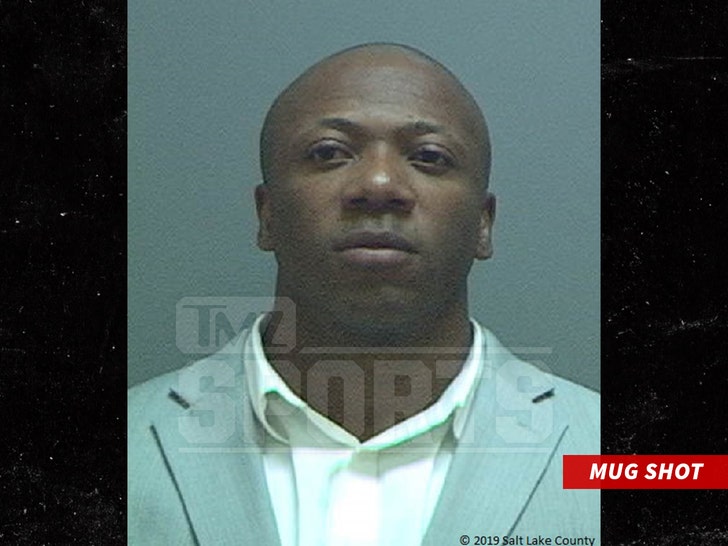 Rhoden's eligibility to compete this year was revoked by the Olympia parent company AMI which received a lot of backlash. But he recently passed two lie detector tests and hopefully, now, things may start to look up for him if he is, indeed, innocent.
Here is the press release issued today…
"Shawn Rhoden had an initial appearance today in Salt Lake City, Utah, where he appeared voluntarily with counsel. Prior to his appearance in court, negotiations occurred between his defense team and prosecutors in which the prosecutor's bail request was reduced from $750k to $250k.

The arrest warrant was vacated. Shawn entered a plea of not guilty. He is represented by Rick Collins, Esq., of New York and L. Monte Sleight, Esq., of Salt Lake City. Shawn deeply appreciates his many fans and supporters, especially those who are standing by him during this difficult time. He vigorously denies the charges.

He has no statement for the media at this time. He looks forward to being cleared of these false accusations in court."
Shawn Rhoden's bail was reduced to 250k from the initial 750k and the arrest warrant was vacated after the Plea of Not Guilty.
Shawn Rhoden expressed gratitude toward his fans and everyone who supported him during this disheartening situation.
Update: According to the court records a scheduled conference for Shawn Rhoden's case is set to take place on Monday.
We'll keep you updated as the story develops.